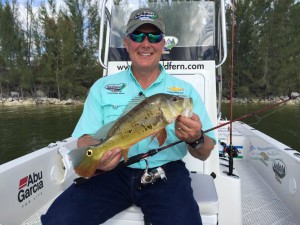 Bob Redfern's experience as an outdoor TV personality extends back over the past 35 + years. With his lifelong devotion to promoting Hunting, Shooting Sports, Fishing, and Conservation efforts, Bob ventured out on his own in 2001 to begin the highly successful weekly nationally syndicated outdoor series, Bob Redfern's Outdoor Magazine, seen weekly on FOX SPORTS.
Bob retired in 1999 as a U.S. Army Infantry Lieutenant Colonel with 21 years of service. After graduating in 1978 from the University of Tennessee as a 2nd Lt., Bob's service spanned 21 years from Infantry Platoon leader thru Infantry Battalion Command with tours of duty in the 25th Infantry Division, two tours of duty with the 101st Airborne Division, and the 7th Infantry Division. He currently resides in Blythewood, SC with his wife Gail of 39 years.
Bob featured production on a new TV Series… Military Collectors which began airing in the summer of 2016. Military Collectors features dedicated folks around the country who have a passion for the preservation and restoration of our country's military history from military vehicles, aircraft, to all things collectable.
Bob enjoys bringing the outdoors and the best it has to offer to the screen each week featuring real life hunting and fishing adventures with real life guides and outfitters on the front lines of the outdoor world. The show has something for everyone, with featured segments on "How to succeed" at Hunting, Shooting, and Fishing as well as the award winning Sportsman's Table weekly cooking segment. Each week Bob features hunting and fishing destinations around the country for the sportsman who seeks the best places to enjoy the outdoors year round which is showcased on "Bob's Top16".