Planning your next hunting or fishing adventure and not quite sure where to start?
Great outfitters and guides are hard to find and bad outfitter and charter experiences can ruin your trip, your wallet and make you just down right angry. There are a lot of self proclaimed "professional" guides and outfitters, but how do you know what to choose? We're here to help.
Bob has done all the work for you and hand selected some of the best charters and outfitters from around the country. All of these outstanding folks have Bob's seal of approval and we know you'll have one of the most enjoyable experiences of your life.
---
Bob's Top 16 Fishing Guides and Charters
Capt. Mark Brown
Inshore Saltwater Fishing Guide
Shem Creek and Coastal Area
Charleston, SC
In 1986, Third generation fisherman, Captain Mark Brown moved to Shem Creek in Mount Pleasant, South Carolina from Florida. He operated his longline commercial fishing vessel out of Shem Creek selling his catch to the local markets.
Brown quickly fell in love with the area and met his wife Anne and they decided to build a charter fishing business. 30 years later, having built a successful offshore fishing business, having raised 6 children and 14 grandchildren, Brown decided that it was a good time to transition into fishing the inshore coastal and estuary waters of Charleston. Brown sold his "TEASER2" offshore fishing vessel and is now realizing success in his new inshore fishing business.
He couldn't leave the waters of Charleston and the opportunity to share his passion and experience of fishing with others. His life as a fishermen started young and has spanned 6 decades.
If you are looking for a great inshore fishing experience on the coast of South Carolina … you can find no better than Captain Mark Brown! A True Fisherman!
To schedule your trip while visiting the Charleston Area you can contact Captain Mark by giving him a call or sending an email.
View episodes with Capt. Mark Brown
Capt. Mark Brown
Inshore Fishing Guide Service, Charleston SC
Cell: 843-568-5966
Email: capt.markbrown101@gmail.com
FISH ON!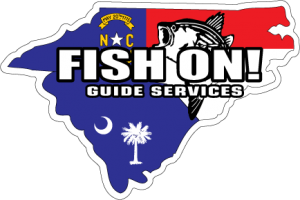 Guided fishing on Lake Norman
North Carolina's "Inland Sea"
Denver, NC
Capt. Craig Price is locally born and raised, and has been fishing the Catawba River and its impoundments since the 1960's. As his guide business has grown, his area of operations has also grown to include numerous freshwater lakes in NC & SC, plus inshore saltwater charters along the coasts of both states. Capt. Craig is a master rated USCG licensed captain, fully insured, and trained in first aid/CPR. Though known as a striped bass and redfish specialist, there are lots of fish species in these waters and lots of ways to catch them. Beginners to master anglers, live bait to artificial – Capt. Craig enjoys showing his anglers when, where, and how to catch them all. His new custom built 23 ft. Intruder skiff, Pretty Work II, is rigged and ready, so book your fishing adventure today and get ready to yell Fish On!
View episodes with Capt. Craig Price
Based in Denver, NC on Lake Norman, Capt. Craig also charters on other Carolina waters including:
• Mountain Island Lake, NC
• Lake Hickory, NC
• Lake Rhodhiss, NC
• Lookout Shoals Lake, NC
• Lake James, NC
• Jordan Lake, NC
• Lake Murray, SC
• Lake Strom Thurmond (Clarks Hill), SC
Inshore saltwater charters include estuaries in the lower Neuse River/Western Pamlico Sound, NC and the greater Charleston, SC area
Book Your Fishing Adventure Today!
Call or email Captain Craig for info
704-996-0946
email at craig@folkn.com
OutKast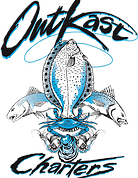 Charters on the Mississippi Gulf Coast
Bay Saint Louis, Mississippi
OutKast Charters is located in Bay St Louis, MS. They offer some of the finest fishing charter along the Mississippi Gulf Coast. Their licensed captain(s) have fished South Mississippi all their lives and those years of experience have provided them with a vast knowledge of the saltwater species that roam throughout the Mississippi and Louisiana waters. Mississippi Gulf Coast fishing is unparalleled! Whether you prefer to catch speckle trout, redfish, flounder or the highly prized tripletail all of the captains can put you on the fish! A trip with our charter business is guaranteed to be an enjoyable, exciting, informative and memorable experience that will make you want to come back for more!With many charter companies along the Gulf Coast choosing a charter company can be difficult, but with OutKast Charters the Staff can make it happen for you and your fishing trip planning process. They will help you plan an unforgettable, one-of-a kind charter that will make you want to come back to Bay Saint Louis, MS for more. They have complete meal and lodging packages for the entire trip so check them out at www.OutKastCharters.com
Captain Clay Necaise: 228-233-7760
Email: OutKastCharters@yahoo.com
5152 Lambert Lane
Bay Saint Louis, MS 39520
Lost Bay Fishing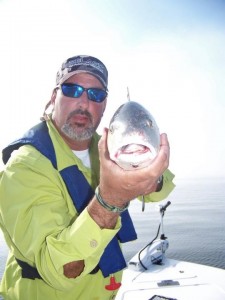 Inshore Red Fishing
Pensacola, Florida
Gulf Shores, Alabama
Captain Bill Willis is a native of Pensacola and has fished the waterways surrounding Perdido Key and Orange Beach for over thirty five years. In addition to local knowledge he has fished Key West ,Marquesas Islands, Sebastians Inlet, Mosquito Lagoon, Indian River, Apalachicola, Sarasota Sound, Indian Pass, Louisiana Marsh and most lakes and ditches in between. One of best fishing guides in Florida!
Bill is now joined by his son Johnathan in the business and both are licensed Captains and share a huge passion for the outdoors. Both have new Skeeter center console saltwater boats to get you where you need to be… right in the middle of all the saltwater action. They have all of the gear you will ever need, so all you have to do is show up and be ready to fish!!
With a successful career as General Manager for the world's largest retailer he jumped at the opportunity to fulfill a life long dream of being a full-time guide. He is a IGFA Certified Captain, Member of the Coastal Conservation Association, Member of the Orange Beach Fishing Association and fishes professionally on the IFA Redfish Tour. Bill and Johnathan spend most everyday on the water following the patterns of this great fishery and when they are not on the water, Bill has two tackle shops in the Peridio Key and Orange Beach areas to serve you. Both Shops are fully stocked with gear, bait and clothing…. stop by Lost Bay Tackle and load up on the latest fishing gear available.
"You only live once, but if you do it right, once is enough."
View episodes with Capt. Bill Willis and Johnathan Willis
Go to their website at www.Lostbayfishing.com to book a trip to Pensacola, Orange Beach or Perdido Key Florida.
Call Capt. Bill Willis at 850-748-5076 or Johnathan Willis at 850-454-6937 to book your next fishing trip to beautiful Perdido Key, Florida.
Alex City Guide Service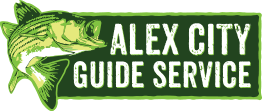 Striper Fishing – Lake Martin
Alexander City, Alabama
Alex City Guide Service specializes in live bait fishing for trophy size stripers, largemouth and spotted bass based out of Lake Martin, Alabama. Captain David Hare and his staff fish out of the latest and most sophisticated center console bass boats which are rigged with the best equipment available. You can also charter trips for catfish and crappie, Alex City Guide Service can provide individual trips or groups up to 40 people with the fleet of boats and guides. They pride themselves in providing all of the equipment and bait needed to make your trip one of a lifetime.
Lake Martin Alabama is one of the best maintained fisheries stocking and management programs in the nation. At present over 100,000 stripers stocked annually with over 750 miles of shoreline and 44,000 acres of water. Close proximity to International Airports Atlanta, Montgomery, Birmingham & Nashville
ACCOMODATIONS:
• Jameson Inn 256-234-7099
• Best Western 256-234-6311
• Comfort Inn 256-234-5900
• Hampton Inn 256-234-2244
• Creekside Lodge & Conference Center 256-825-1812
• Bob White Motel 256-234-4215
• Mistle Toe Bed & phone: 256-329-3717
• Auburn Marriott Opelika at Grand National 334-741-9292 Book Now: Reservation Request
RESTAURANTS:
• Sho Nuff BBQ 256-234-7675
• J.R.'s Sports Bar and Grill 256-234-9850
• Uncle Nick's Smokehouse BBQ (waterfront) 256-307-1405
• Big B Bar B Que 256-329-9996
• Generals Cafe 256-234-2121
• Sinclair's (waterfront) 334-857-2889
• Chucks Pizza (waterfront) 256-825-7733
• Ruby Tuesday 256-234-4047
To schedule your trip just use the contact information below:
Capt David B Hare
Alex City Guide Service
256-401-3089
2036 Cherokee Rd
Suite 205
Alexander City, Al. 35010
davidbhare@yahoo.com
Bay Runner Fishing Charters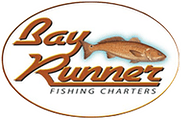 Captain Miles Altman
Hilton Head Island, SC
You've come to the right place to book your Hilton Head Island charter fishing trip! An original Hilton Head charter captain with 43 yrs experience, he will share his secrets for hooking, reeling in, and even cooking the best fish in the Atlantic Coastal waters.
You can count on our, U.S. Coastguard Equipped Pathfinder 2400 Tournament Edition boat for your next Hilton Head charter fishing excursion.
Captain Miles Altman is your number 1 fishing expert, known all the way down the east coast into Florida waters. With 43 years experience in fishing deep water Atlantic charters, shark fishing, AND a renowned seafood restaurant owner, Capt. Miles will take you through the steps from hooking them, reeling them in, cleaning, and cooking. Nothing is overlooked and he's happy to answer any questions you may have regarding your next Hilton Head charter fishing trip.
Whether you are on vacation or a local, you will find that the PROFFESIONAL STAFF at Bayrunner will treat you like family. You are sure to become another of the regular customers who year after year come back for a thrilling adventure, or a relaxing day on the waters. Book your next Hilton Head charter fishing trip today. You will be glad you did.
Call 843-290-6955 to book your HHI charter fishing trip or send him an email and leave a p.m. phone number where you can be reached.
Captain Miles Altman
Phone: 843.290.6955
captmiles54@gmail.com
Bay Runner Fishing Charters
1A Shelter Cove La.
Hilton Head Isl., SC 29926
Mattson Charter Service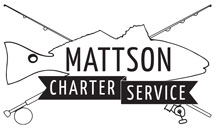 Inshore Saltwater Fishing
Beaufort, South Carolina
Offering Inshore saltwater fishing charters on two boats to fit your needs, specializing in redfish, cobia and other inshore species utilizing fly fishing, light and well as heavy tackle. Join Captain Chris Mattson for a day on the water in beautiful Beaufort and Hilton Head, South Carolina and the surrounding waters of the South Carolina LowCountry. Chris has over 25 years of experience in the fishing charter business and has been a charter boat Captain since 2011.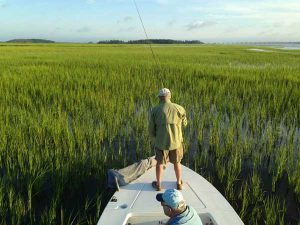 Seasonal fishing year round catching redfish, cobia, spotted seatrout, flounder, tarpon, sharks, spanish mackerel, bull redfish and black drum… His charters are great for the experienced fisherman, large corporate trips or first time customers, with great instructional keys to better angling. Contact Captain Chris Mattson to plan your next trip to the beautiful waters of Port Royal Sound, Fripp Island, Dataw Island, Harbor Island, Hunting Island and Hilton Head Island.
View episodes with Capt. Chris Mattson
Captain Chris Mattson
Mattson Charter Service
www.Mattsoncharterservice.com
843-694-7422
email: info@mattsoncharterservice.com
Palmetto Lagoon Charters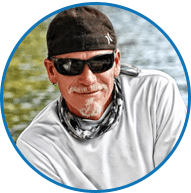 Inshore Red Fishing
Hilton Head Island, South Carolina
The waters around Hilton Head Island, South Carolina offer anglers a wide range of fishing opportunities. Captain Trent Malphrus, of Palmetto Lagoon Charters, prides himself on providing fishermen some of the best and most unique fishing Hilton Head has to offer. Enjoy an amazing fishing charter trip in the calm saltwater lagoon system located in one of the island's most popular resorts.
Hilton Head fishing charters are a great activity for your vacation. The eleven mile saltwater lagoon system in Palmetto Dunes Resort is one of the East Coast's largest nurseries for an incredible variety of saltwater species. Check out our fishing report for details on what's biting. Fish for citation redfish, tarpon, stripers (rockfish), trout, bluefish, flounder, black drum and a host of other species in Hilton Head's huge lagoons. These fish have become landlocked in the lagoon system and grow to incredible sizes.
Palmetto Lagoon Charters offers anglers fly rod and light tackle fishing experiences for full or half day trips. These fish will give you a workout that will have your arms aching and your heart pounding. Through pristine waters that are always flat and calm, Captain Trent Malphrus will guide you to the fish in a quiet electric boat. It doesn't matter if you are an avid angler looking for that record breaking catch, or a family eager to do something special together; Palmetto Lagoon Charters is just the ticket.
View episodes with Capt. Trent
Captain Trent Malphrus
Palmetto Dunes Resort
Hilton Head, SC 29928
Phone: 843-301-4634
Palmetto Dunes Oceanfront Resort
Hilton Head Island, South Carolina
866-380-1778
Palmettodunes.com
Bass Fishing Charters with Capt. Mro.

Smallmouth & Largemouth Bass Fishing
Lake Erie, PA & Lake Okeechobee, Clewiston, FL
World Class Bass Fishing on Lake Erie and Lake Okeechobee with Capt. George Mrozinski. Two great lakes and two great seasons!
Smallmouth Bass season on Lake Erie is May through November– Experience the bass fishing trip of a lifetime with George as you tour around Presque Isle Peninsula in beautiful Erie, Pennsylvania. Smallmouth bass caught on Lake Erie tend to weigh in between 3 1/2 and 4 pounds, with many fish over 4 and 5 lbs. just waiting to be caught. Captain George will use his 50 years of lake knowledge and take you to the best spots near Erie, PA, those rocky haunts surrounded by clear water. The lake record smallmouth on Erie is over 8 pounds!
Largemouth Bass season on Lake Okeechobee in beautiful sunny Florida is December through April– Enjoy the mild temperatures on a Florida bass fishing trip as you are navigated along Florida's largest interior freshwater lake. There's nothing like enjoying Florida's mild winter temperatures, and getting out to do some largemouth bass fishing. The Big 'O' takes it to a whole other level! Captain George is your go to guide when it comes to searching for that biggest of largemouth bass of a lifetime.
View episodes with Capt. George Mro
Contact Capt. George Mrozinski
Accommodations for both Erie, PA and Clewiston, Florida on website
Phone: 724-816-4035
Email: capt.georgemro@gmail.com
Georgetown Coastal Adventures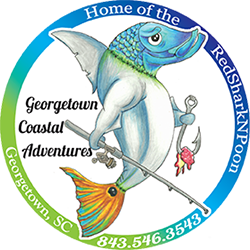 Inshore Red Fishing
Georgetown, South Carolina
Fish with Captain Tommy Scarborough and Georgetown Coastal Adventures, Winyah Bay, North Inlet, North and South Santee Rivers, and Bulls Bay for Redfish, Trout, Flounder, Blue Fish, Lady Fish, Black Drum Tarpon and Sharks. Tommy also offers the Cast and Blast, a trip for upland game hunters to bag some Marsh Hens and then put the shotgun away to catch a Redfish or two on in the same day.
For more information call Captain Tommy Scarborough,
Georgetown Coastal Adventures
Phone: 843-546-3543
Accommodations:
Georgetown Hampton Inn – Stay in Georgetown where Bob Redfern and his crew bunk down.  For More information call the Hotel at 843-545-5000
reservations website
Georgetown Landing Marina www.georgetownlandingmarina.com
View episodes with Capt. Tommy
Shad Slingers Fishing Charters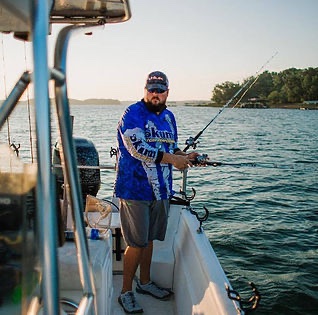 USCG Captain Nathan Key
Lake Hartwell, Anderson, South Carolina
Striper & Hybrid Fishing
Nathan Key is a true outdoorsman. He has hunted and fished a variety of species across the Southeastern United States from a very early age. After spending only a little time with him it's easy to see that he is most passionate about striped bass and hybrid fishing.
Nathan predominately fishes Lake Hartwell, which he considers to be his home lake. He has over 20 years of experience fishing on Lake Hartwell. He is also very familiar with Lake Russell and the Clark's Hill reservoir. Nathan was a commercial bait fisherman for several years, and has a vast knowledge of the procurement and handling of almost every bait species.
Nathan prides himself on his professionalism. He obtained his commercial Captain's license through the United States Coast Guard. He keeps his equipment and boat in immaculate condition. Nathan's goal first and foremost is to provide his clients with a great fishing experience, full of conversation, relaxation, and the thrill of plenty of fish in the cooler at the end of the trip. He's very easy to talk to and is very good with kids. The skill and personality of Nathan Key, and the beautiful South Carolina scenery will ensure that your trip with Shad Slinger will be an experience you won't soon forget.
nathan1key@gmail.com | Phone: 864-940-4747
Drose Guides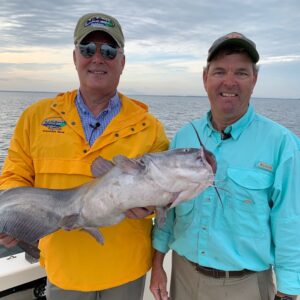 Striped bass and Catfishing
Santee Cooper Lakes, Manning, SC
Capt. Ricky Drose
January is the start of some great winter striper fishing on the Santee Cooper Lakes. This world renowned fishery has recovered. Santee Cooper is again world famous as THE place to go for freshwater striped bass and catfishing. The two lakes Marion and Moultrie offer some of the best recreational fishing in the United States. Capt. Ricky Drose has been guiding on the lakes for more than 40 years. Fishing for striped bass and blue catfish is his primary targets, book a trip earlier if you plan on going. Ricky has limited slots in addition to his annual customers, but it is a trip of a lifetime.
HOW TO GET THERE — The Santee Cooper lakes can be accessed from many places. On the north side of Lake Marion, Manning is a prime destination. Take Exit 119 off I-95 and take SC 261 east. The town of Santee, which offers good access to Lake Moultrie and the Diversion Canal, is at Exit 98 off I-95. Lodging and restaurants are available right off the Interstate at both areas. On Lake Moultrie, both Moncks Corner and Bonneau offer quick access to the lake.
WHEN TO GO — January is a great month for both quantity and quality striped bass on Lake Marion and Lake Moultrie. While some are out early, you do not have to be on the lake at dawn to be successful, with mid-morning to mid-day often being a very good time to fish.
BEST TECHNIQUES — Live bait is the best for striper fishing, either threadfin shad three inches or larger, or big menhaden and shad. Most guides will find stripers by drifting over large schools of shad, and catfishing with live bait using down rods.
ACCOMM0DATIONS — Clarendon County Chamber of Commerce, Manning, 803-435-4405 or www.clarendoncounty.com
South Carolina Association of Visitor Bureaus (www.discoversouthcarolina.com)
Santee Cooper Country, 803-854-2131 or www.santeecoopercountry.org
Black's Camp (843-753-2231)
Capt. Ricky Drose
803-460-7717
Randolf's Landing Way
Manning, SC 29102
View episodes with Ricky Drose
---
Bob's Top 16 Hunting Destinations
Dakota Ridge Hunting Lodge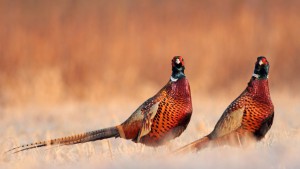 South Dakota's Finest in Guided Pheasant Hunting
Near Clear Lake and Watertown, South Dakota
The land around Dakota Ridge is farmed especially for pheasant hunting and encompasses over 2,000 acres of prime hunting land in Eastern South Dakota.
Enjoy a home-cooked meal in our dining area or on the deck and enjoy the breeze from the lake. Then, slumber away the night in one of our five spacious bedrooms, fully carpeted, and each with their own private bathroom facilities.
We're especially proud of the "Great Room," which contains a large fieldstone fireplace, bar and dining area. Additionally, there is a large deck on the east side of the lodge, complete with patio furniture, that overlooks the lake.
Relax with your friends in our lounge. Swap stories about past hunts, and look forward to the next day's hunt.
For Reservations or Information Please Contact:
James & Linda Dailey
47618 173rd St.
Clear Lake, SD 57226-5106
E-mail: dakridge@itctel.com
Telephone (605) 874-2823
To contact persons staying at The Dakota Ridge Lodge please call: (605) 874-2908
Dakota Ridge Hunting and Lodge
Located 20 miles east of Watertown, South Dakota
and 15 miles west of the South Dakota-Minnesota Border
View episodes at Dakota Hunting Lodge
Back Woods Quail Club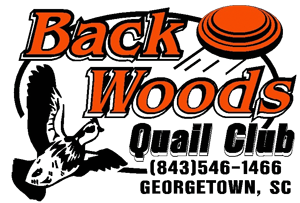 Upland Bird Hunting and Sporting Clays
Georgetown, South Carolina
View episodes at Back Woods Quail Club
Quail Hunting: October 1 thru March 20
Half day hunts are conducted in the morning from 9:00AM – 12 Noon and in the afternoon from 2:00 – 5:00PM. Full day and multiple day hunt packages may be arranged upon request. Full day hunts consist of one morning hunt, one afternoon hunt, three meals, one night's lodging, and an open bar. An experienced guide with professionally trained dogs will accompany each party however you may work your own dogs if you wish. Hunting parties are limited to a maximum of three guns with only two shooting at one time.
We offer two 10-station courses, one setup for novice and the other setup with advanced and tournament-style shooters in mind. You have the option of shooting 50 or 100 rounds on either courses to test your skills or to warm-up for a hunting adventure. We are open seven days a week but ask that you call for reservations. Single shooters or parties welcome. We take the time to work with you to ensure you have an enjoyable time. Sporting Clays is not only a great way to enjoy the outdoors, but combined with our Quail hunting package makes for an exciting and unique day of shooting.
For more information regarding any of the sales or services, please call 843-546-1466 Monday-Sunday from 8:00am – 5:00pm Eastern Standard Time.
Back Woods Quail Club
647 Hemingway Lane
Georgetown, SC 29440
843-546-1466 (phone)
843-546-6920 (fax)
r1466@sccoast.net (email)
Southern Woods Plantation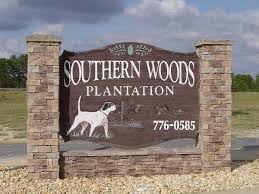 Quail Hunting
Sylvester, Georgia
View episodes at Southern Woods Plantation
Where do you go to hunt quail? The Bobwhite Belt of South Georgia, that's where! Hunting the "Prince of Game Birds" is a fine southern tradition and is part of their heritage at Southern Woods Plantation. For this reason, a hunting experience is unlike any other. It's not merely the geography, it's the history that makes the difference.
Southern Woods is surrounded by thousands of acres of natural pine trees which have existed in their current condition for 100 years making a perfect home for the indigenous Bobwhite Quail that live and breed on the plantation. All of the guides walk this land with a love of nature and passion for the hunt. They walk the ground as though they were in their own back yard, knowing every covey by name.
To aide you in your hunt, Southern Woods Plantation offers specially designed four-person quail hunting buggies. These buggies are ideal for shuttling hunters along with their gear and their guide. It's southern comfort and great hunting.
The accommodations and fine dining is simply the best! Every room at Southern Woods Plantation has all the comforts of home. Each is uniquely designed to accommodate the true southern hunter. Whether deer, fish, big game, the wild west or just good ole' south, we have a room that will suite your fancy. Every room is complete with two beds, ample closet space and a private bathroom. Southern Woods has 30 rooms that are designed to offer their guests with comfort and fulfillment. Whether you are staying to hunt, work, relax or a combination of everything, the Southern Woods lodge is the place to be.
Southern Woods Plantation offers an excellent hunting experience and a home away from home to be sure. But what sets them apart from the other lodging facilities is the food. If you are visiting the South or with Southern Woods for the first time, then you are in for a treat. If you are from the South, then don't worry. Southern Woods Plantation food is just like mamma used to make. The fine southern cuisine is among the most noted in the region. The southern style breakfasts and hearty lunches allow you to experience a feast both before and after the hunt in the field. In addition to fine dining, the corporate facilities provide both the privacy and the amenities you need to be productive and comfortable. You and your staff will be able to work well without working hard.
Relaxation is not an issue with more than six seating areas in the dining room. You can always find a place to sit and talk, read, watch TV, play a game of billiards or simply do nothing. When you stay at Southern Woods Plantation, you are family and family members are always welcome to come back home.
Contact information for your next Southern Hunting Experience:
Benjie Deloach
Southern Woods Plantation
2321 Georgia Highway 33 South
Sylvester, Georgia
(229) 347-0725, (229) 776-0585
Email: benjiedeloach@gmail.com
http://www.southernwoodsplantation.com
Rasawek Hunting Preserve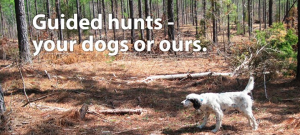 Upland Quail Hunting
Goochland, Virginia
View episodes at Rasawek Hunting Reserve
Be it a rain-soaked morning or a sunny afternoon… there is not better place for hard-driving bird dogs with bells or hunter with double barrel guns… than the 15 miles of woodland trails on the RASAWEK. Quail hunting tracks that thread their way through hundreds of acres of managed pine plantation, hardwood draws, creek bottoms and hill top meadows. Managed and not manicured, the RASAWEK is named after a historic local Indian village. As evidenced by the many arrow heads, including bird hunting tips, discovered on the property, which has proof that mankind has been bird hunting along the miles of tree shaded streams for centuries.
RASAWEK is located in Western Goochland County Virginia… the RASAWEK is a very rare hunting destination find. The season begins October 1st and runs through March 31st. To make your reservations call 804-467-9000 or send an email to contact@uplandbirdhunting.org.
Don Parks
2861 Hadensville Fife Rd
Goochland, VA 23063
804-467-9000