Want to know when you can catch Bob on TV?
Bob Redfern's Outdoor Magazine airs on Bally Sports South (formerly Fox Sports South) seven times a week all over the nation. Please check local listings for exact channels and times.

Tuesday – 5:00 pm
Tuesday – 4:30 am
Wednesday – 7:00 am
Thursday – 8:00 am
Friday – 7:00 am
Saturday – 9:30 am
Sunday – 6:00 am

All times Eastern Standard Time (EST)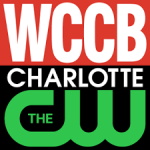 WCCB – ABC TV in Charlotte, NC: BROM airs every Saturday morning, check your local listings. Charlotte is the 30th largest broadcast market in the United States on cable, Direct and Dish TV.